THE JEEP
2005 Jeep TJ Rubicon
90k Miles 4.0 Manual
Approx 5" Radius Arm Long Arm Lift
35" Tires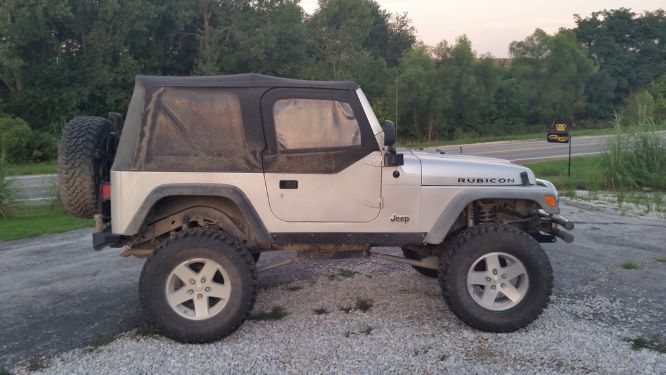 Only odd thing with this conversion will be the long arm kit. We will have to move the rear control arm mounts.
THE KIT
The kit arrived Fed Ex freight with no issues. It does weigh a good bit. We used a skid steer to unload it and move it around. Packaging inside held up okay. Only a minor bit of rubbing between a couple parts.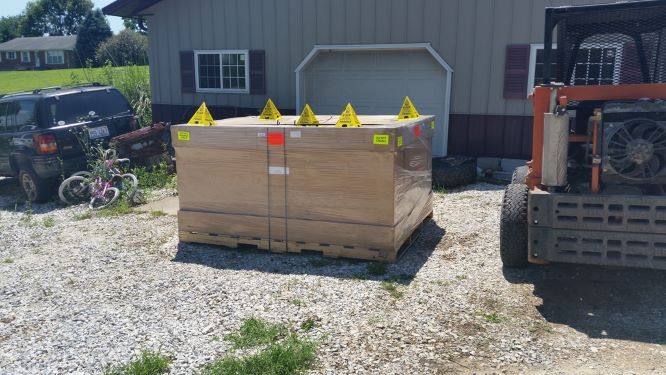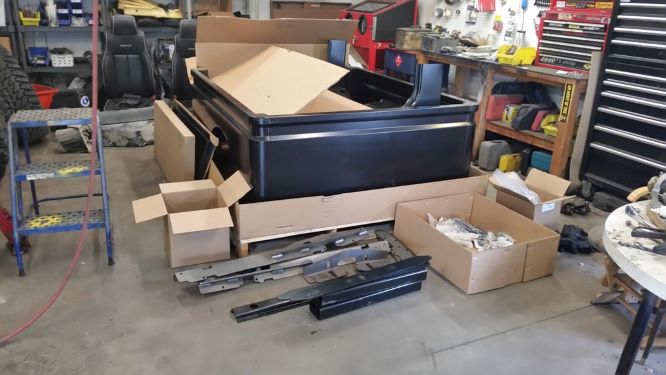 THE TEARDOWN
Teardown is pretty straightforward, all the interior comes out, seat belts, seats, carpet, etc.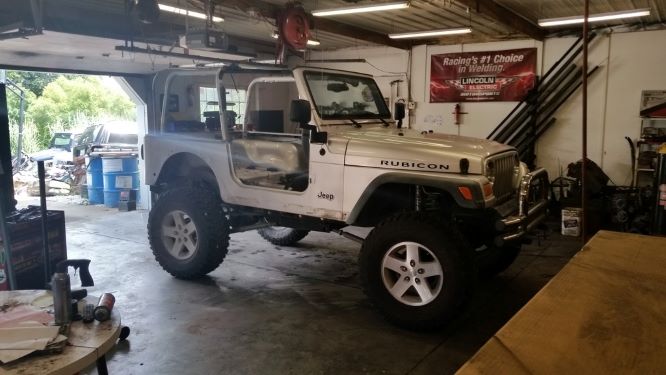 CUTTING THE TUB
Cutting the tub was not difficult except for drilling out all the spot welds. Some were difficult to get to and in general there are just a ton to drill out.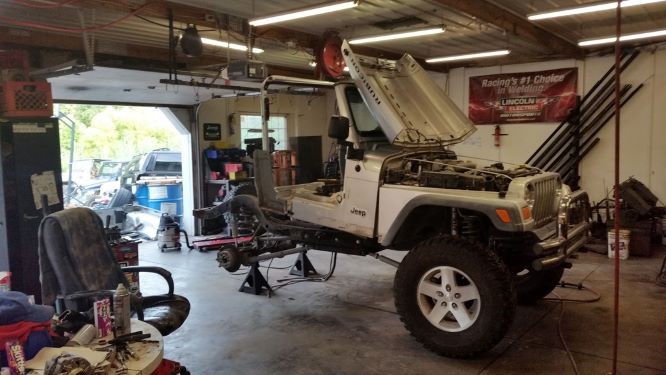 CUTTING THE FRAME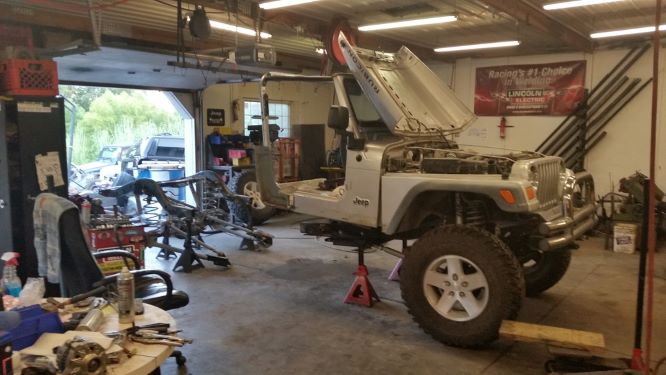 STRETCHING THE FRAME AND SUSPENSION
The instructions tell you to drill a bunch of holes and bolt these fixtures in place. But, with the tub still installed you cant really get to where the holes are. Instead I marked these locations with a paint marker and used c clamps to clamp the fixtures in place.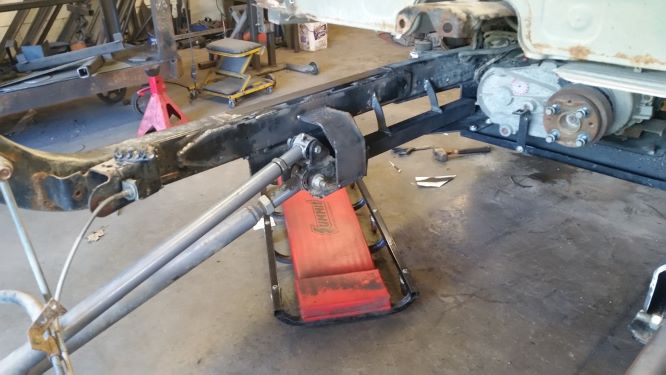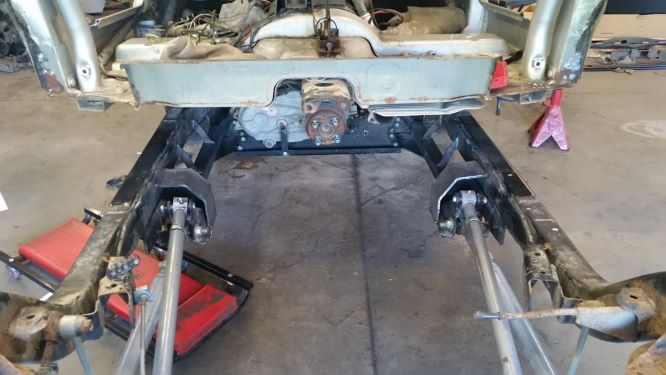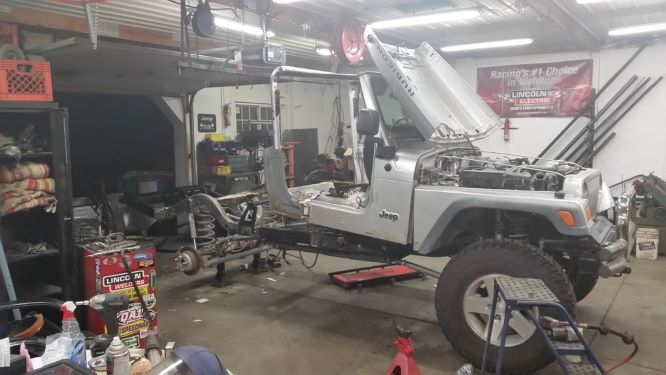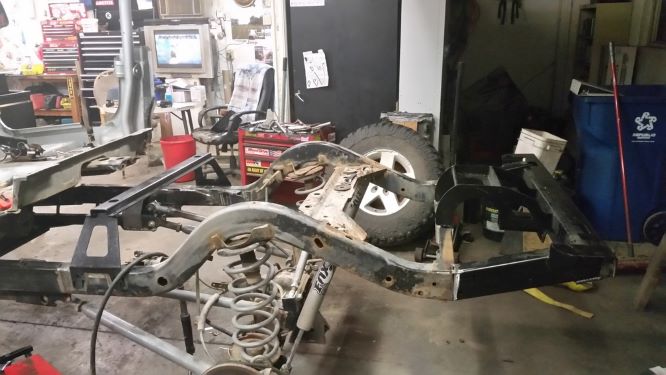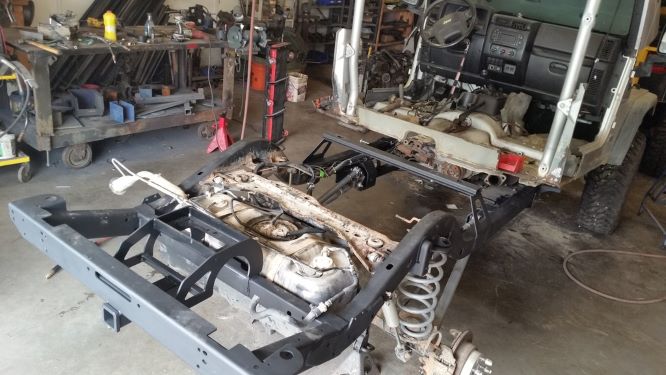 MOUNTING THE CAB AND BED
Aligning the bed mounts was one of the more difficult parts. They are different heights and far apart so getting everything square is difficult. This is one of the areas were we made a mistake. The front bed mount ended up to high and had to be lowered. The forming on these parts was off as well as lining up the holes caused it to be to high.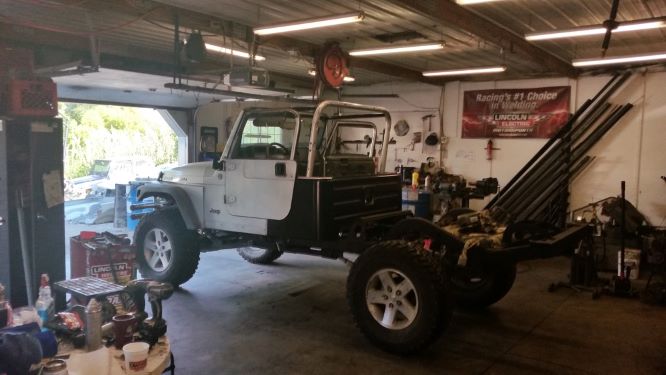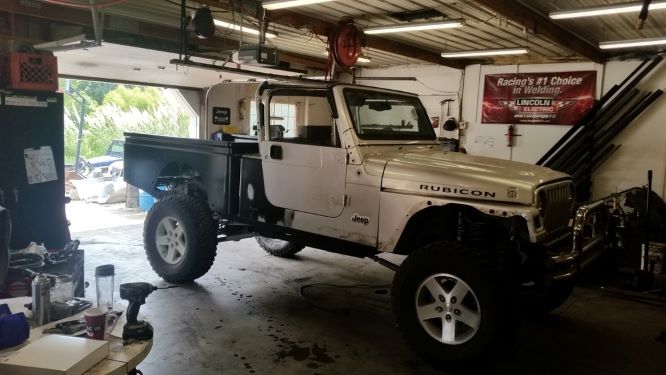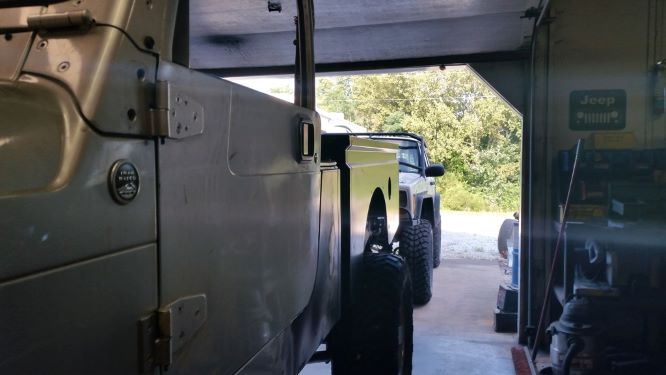 PAINTED
To avoid painting the interior and underhood the jeep was painted the same OEM color as it was before.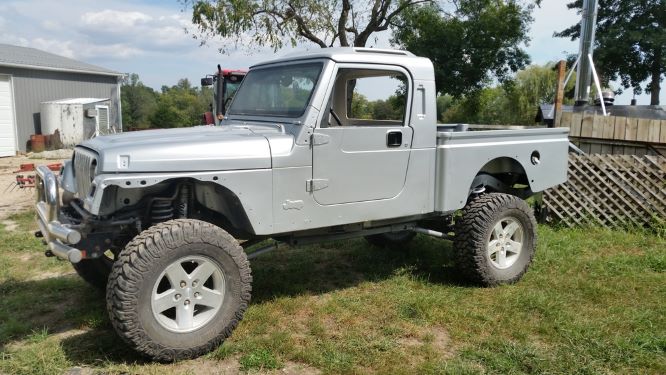 TRIM AND FINISHING
Shown in these pictures is the difference in stock flares and 6" flares. We didn't mean to go with the wider flares, but sometimes when you order from a certain cheap auto parts place on the internet you don't get exactly what you think.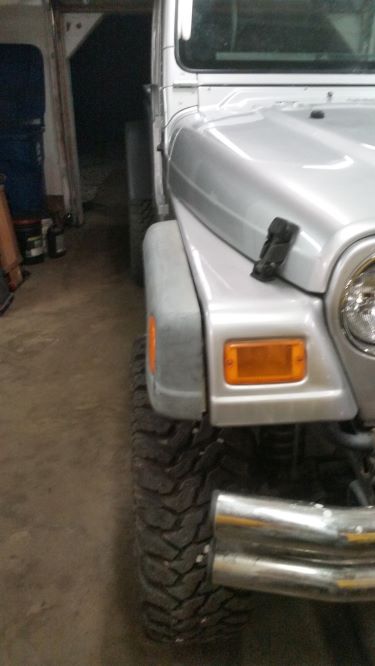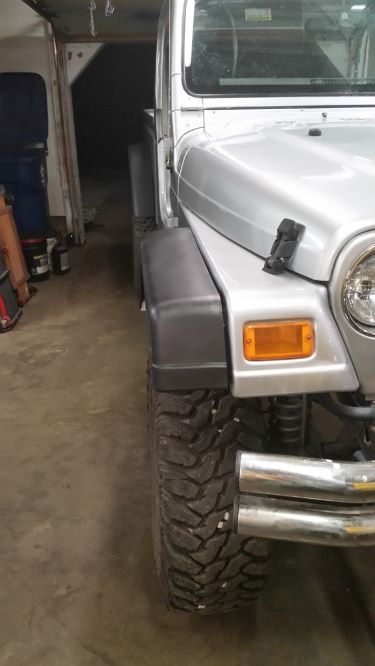 Once you get past installing the bed the instructions dont exist. I ran into a few issues, the tailgate latches have a backing plate but the backing plate does not fit into where the latch goes. The stock tail lights did not fit into the cutouts very well and they ended up slightly angled outward.
FINISHED PRODUCT
Finished project! In all it took 94 hours to complete not counting the paint. That did include stretching the suspension. We also built some armor for the Brute, sliders and a tire carrier that is not shown.