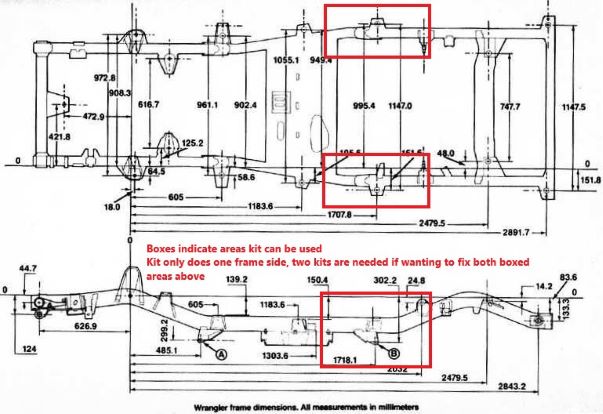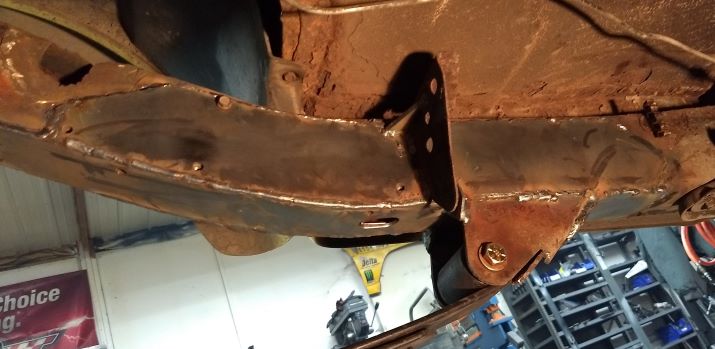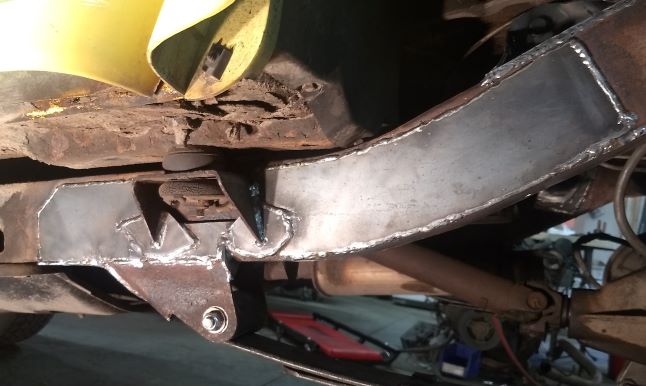 Click an image to zoom in
Jeep YJ Rear Frame - Front Spring Hanger Repair
This kit is used to repair the inevitable rust that occurs on the rear section of Jeep YJ frames in front of the rear axle. Please see pictures if unsure if this kit covers the area you are looking for.
Kit does either the passenger side or the driver side frame rail, if both frame rails are in need of repair two kits are needed.
Rust repair panels are 10 ga hot rolled steel.
Installation:
Installation instructions included. Welding and grinding required.
Price:
$ 31.99