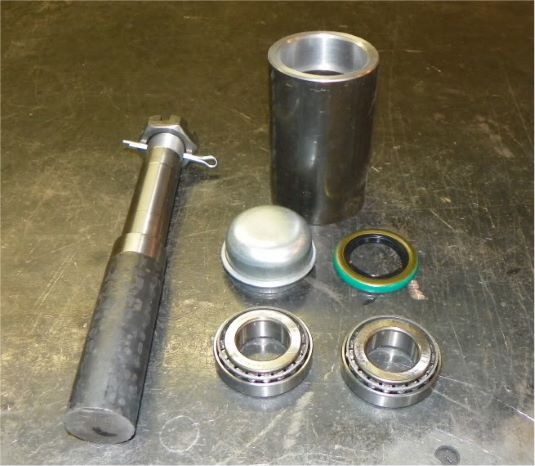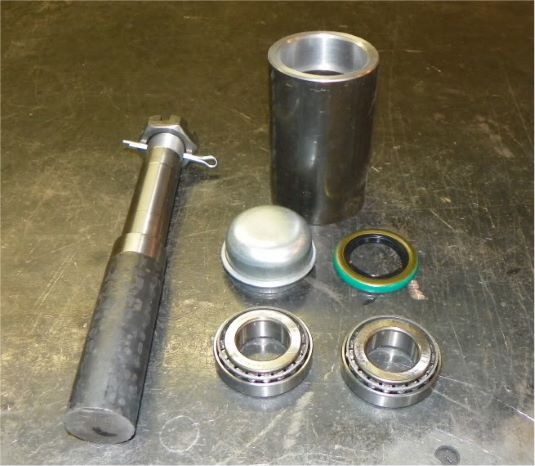 Click an image to zoom in
Tire Carrier Hub & Spindle Kit
Hub and weld in spindle kit includes a 1000 lb trailer spindle, heavy duty hub, tapered roller bearings, grease zerk and races, a seal, nut and cotter pin.
Kit is designed to be used as a pivot point for tire carrier builds on Jeeps or other vehicles but we have also seen them used in other applications where a heavy duty pivot is needed.
The hub is 4" tall with an outside diameter of 2.5" and a 3/8" wall between the bearing races.
The spindle is 8.25" tall overall, with the bottom portion being 1.25" in diameter and 3.37" long.
Installation:
Price:
$ 49.00